Yes, this is another "completely non-standard" album review. I'm sure there won't be a shortage of actual music writers putting keyboard to screen about Steep Canyon Rangers' brand-pickin'-new album, Tell The Ones I Love. In spite of that, sometimes I am just so taken with something that I simply have to write about it. I've owned the cd for two weeks, and I'd need algebra to figure out how many people I've talked to about it in person, let alone through social media.
"If Barbie talks to an average of 20 people a day, tweets to approximately 3,000 followers, has 825 'friends' on Facebook and fell in love with an album fourteen days ago… how many superlatives has she used in the last two weeks?"
I suppose it would be helpful to know where this review is coming from, since I'm not your average reviewer.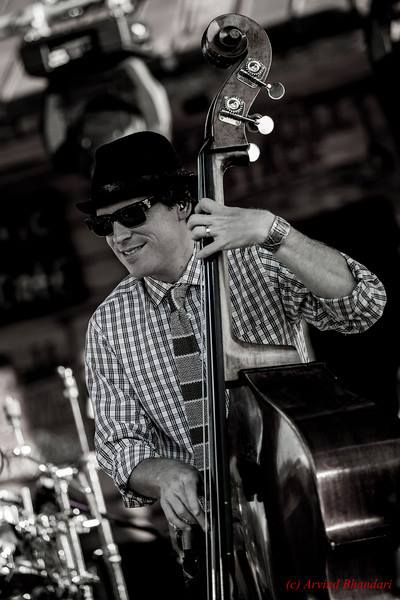 I assure you, I will only offer my honest opinion. I'm neither an optimist nor a pessimist, I'm  a Cheshire-catist: my glass is only half there. In addition, I am also a passionate audiophile, so the Cheshire-catist in me is usually prepared to find something lacking in an album. I know most people assume that an LP will invariably have tracks on it that would be best classified as "B-Sides;" in fact, I think most listeners actually expect this to be the case. But I'm not most people. As an audiophile, I demand more from music than the musicians—I'm experiencing the songs as a combination of sound engineer and poet. For me, a song that fully delivers is going to alter my perspective, revamp my mood, carry me into another world for 2-4 minutes and leave me wanting more.
I had to write this review, because Steep Canyon Rangers' Tell The Ones I Love absolutely, positively delivered. I'm talking about an "expensive furniture store" level of delivery. They showed up on time, didn't trample my flower bed, and immediately put together an entire living room collection of beautifully constructed, uniquely designed songs in the listening room of my brain. One thing that The Rangers didn't bring was a set of laurels. Even after winning a Grammy for their last album, Nobody Knows You, this constantly touring sextet from Asheville, NC  apparently sees no need to rest, whether on their laurels or otherwise.
From the soft picking at the start of the first track, the project builds and expands, taking bluegrass to the edge of a variety of musical genres. Still, Steep Canyon Rangers have not abandoned one of their trademark skills, the ability to write a new song that is crafted so closely to early Bluegrass music, one might think that Bill Monroe was sitting on the tour bus with them while it was composed. From the story of Blind Willie in bassist Charles Humphrey's "Bluer Words Were Never Spoken," to mandolin player Mike Guggino's instrumental, "Graveyard Fields," the heart of Bluegrass is well cared for in the hands of The Rangers.
Opening the album, "Tell The Ones I Love" gently eases the listener into the LP with a quiet, steady rhythm and minimal music. After the first sixty seconds, however, this four minute song hits full speed. Sublimely woven, it crashes through the speakers like a runaway locomotive. Not coincidentally, this cut is filled with train references, although I suspect the lyrics are really telling a far more abstract tale. Much like Peter Gabriel's "Solsbury Hill" (which I want played at my funeral), I'm certain I'll change my mind over the years as to what story Graham Sharp is relating here. Whether it is an actual train narrative, or the ballad of a man on the last line to Heaven, I look forward to being mystified by its complexities and stunning imagery.
I talk about imagery a great deal when referring to Steep Canyon Rangers' songs, and to be clear, it's not only the words they use, but also the melodies, stops, vocals and all the rest. Sometimes it's the force of Charles Humphrey's bass, or the intricate picking by mandolin player Mike Guggino—whatever ambiance a song needs in order to completely immerse the listener, The Rangers provide it. This is especially true in "Come Dance," which evokes images of pre-Civil War high society balls. A lushly layered tune, it's complemented with whimsical lyrics and a cheerful waltz melody. Between lead singer Woody Platt's winsome vocals and lines like, "I'll tell you the prettiest lies ever told," my brain immediately saw a music video for this story of Melinda and her beau. Whether his urging for her to "come dance" is a literal invitation, a plea for her to stop being merely a spectator in her life or a proposal of marriage, the feeling this song carries is the same: an overwhelming desire to experience the world around me. Nicky Sanders' sweeping fiddle entices the listener off to the ballroom, the meadows or just their own minds…ready to dance.
"Lay Myself Down" is a consummate Rangers saga song. As moving and compelling as their crowd favorite, "Call The Captain," the listener has no choice but to fall headfirst into this story. With enough detail to capture compassion, one strength of this story is its lack of specifics. Focusing only on the emotional state and need for sacrifice of the narrator, one could apply this powerfully charged song to a myriad of situations. Not wanting to add politics to the work of Graham Sharp, I won't presume to offer any of my own subtext to the lines,
"So leave your guns
Smoking at the gate
We'll never be free, til we're free from hate."
I will confess that, although I've listened to this song about thirty times, when the music drops down and Woody Platt's vocals drive those words home, no matter the temperature, I find myself with goose bumps.
There's a certain type of musician who always seems to have their instrument within reach. My stepdad for example, perpetually walks around with his guitar in his hands. Any conversation with him is infused with a quiet soundtrack, almost imperceptible at times, and sometimes drowning out the other person completely. "Take The Wheel" is one of those interactions. It begins with a slow, almost unthinking strum. The song feels terribly intimate as it tells of the life of a touring musician. The "road song" is a staple in the repertoire of a band who plays out more than they stay home. The constant momentum and unimaginable sacrifice to work hard at a job one loves is a difficult concept for most people to grasp, but let's not forget, I am not most people. The new spin on this common theme is breathtaking. Graham Sharp doesn't just explain away the familial failings of the musician. He doesn't beg for forgiveness or rationalize missteps. No, instead he urges the listener to "take the wheel," to fully comprehend what this world is like and how it affects a person, but also to plead with his loved ones to see if they can help bring him back to the man he wants to be.
"I fell hard for the freedom of the open road, the open road, the open road
I fell for the freedom of the open road
Now it won't turn me loose
Take the wheel; it's spinning out of control
Take the wheel; let me know how it feels to let go"
There are twelve songs on Steep Canyon Rangers new album, Tell The Ones I Love, and I've given you my thoughts on four of them; the rest of the journey is in your hands. Whether you end up falling in love with Bluegrass music for the first time or are just continuing your passion for it, this album should be playing on your stereo along the way… Buy the album… Take the wheel.
….barbie.
Steep Canyon Rangers are currently touring. Their annual festival, Mountain Song Festival in Brevard, NC, looks like it will sell out again. Having been so successful with this benefit for The Boys and Girls Club of Transylvania County, as well as with musical cruises, The Rangers will embark on their second "bluegrass cruise festival" in February of 2014. Mountain Song at Sea is a chance to be immersed in some of the best music around, all on a luxury cruise liner.
While the new album is recorded with drummers Justin Guip and Jeff Sipe, SCR is currently touring with Brevard, NC's Mike Ashworth. Mike recently became the sixth Steep Canyon Ranger.
Much love and many thanks to the brilliant photographer, Arvind Bhandari, for the use of his photos. You can find him on Facebook and at arvindbhandariphotography.smugmug.com ….and you should find him. He's amazing.